Scheduled Holidays and Vacations for Dr. Hull's Office
I will be out of the office on vacation from June 30 through July 8, 2007.
---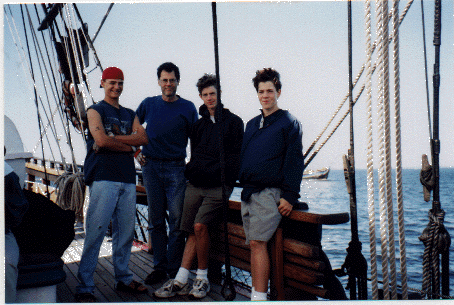 Three stout lads with their Dad on vacation on HMS Rose - summer '98. Andrew, Dad, John, Mark. You saw the HMS Rose on the big screen starring in the Russell Crowe film Master and Commander. We hope her fling with Hollywood is over soon, so that someday she can return to sail training.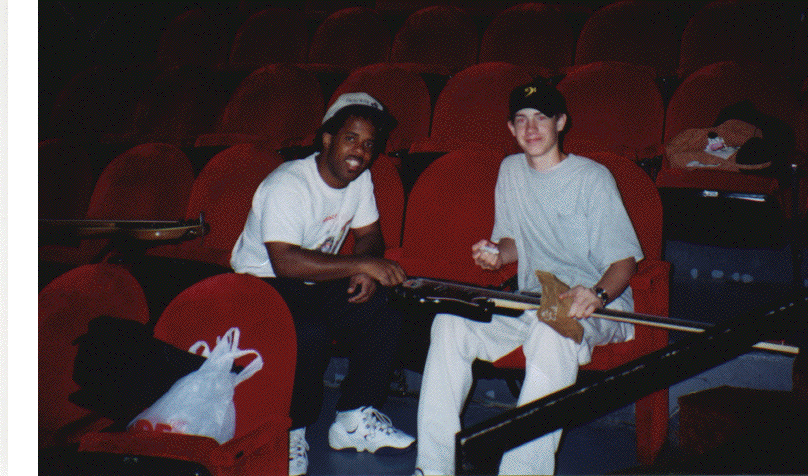 My second son John Hull chilling before a concert with Victor Wooten, Bass Guitarist of the Year two years running and bass player for the mighty Bela Fleck and the Flecktones - Playboy Jazz Poll winners. St. Louis, July 1998.
John is now a Sergeant serving in the United States Army at Fort Benning, Georgia. He is an Arabic linguist, now assigned to the 75th Ranger Battalion.